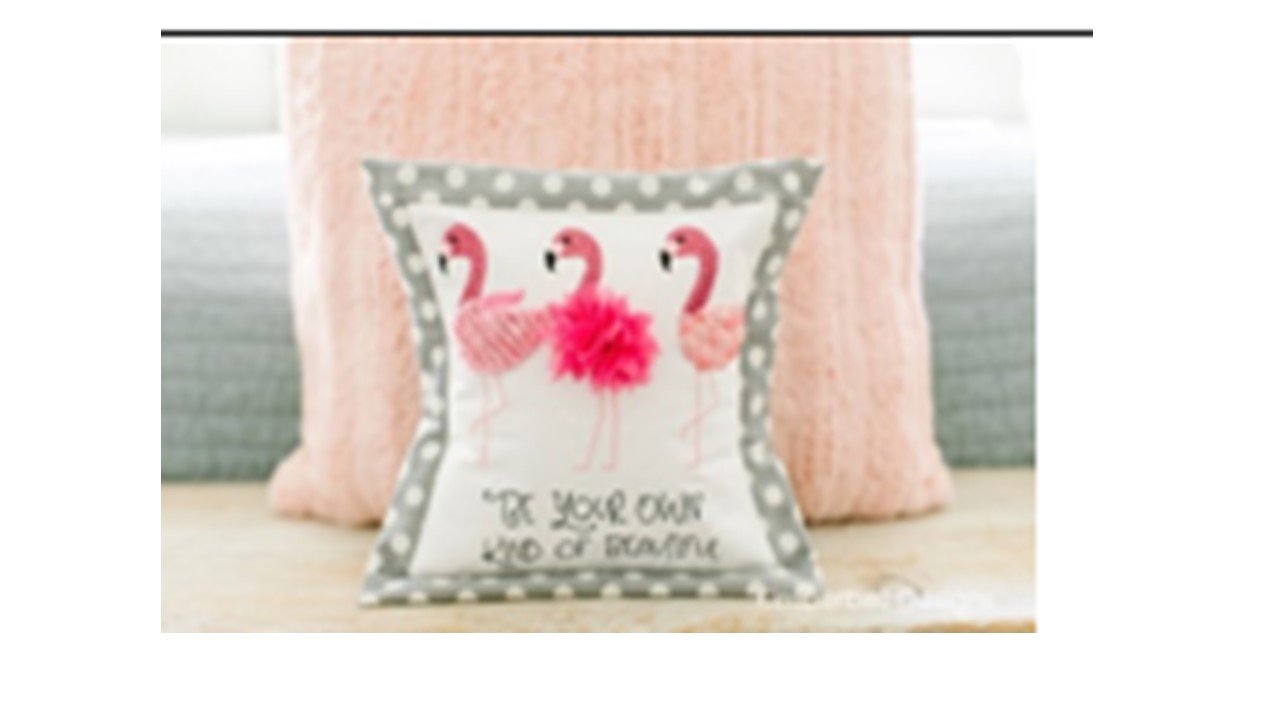 Welcome to Sew N Sweep's Kimberbell Club with Dealer Exclusives for Machine Embroidery. Improve your embroidery skills, learn new techniques, and have fun while trying a variety of machine embroidery products.
Project Skills: Various Applique; Glitter and Chenille, Kimberbell Pull Flowers, Orange Pop Rulers, Sewing and Double Hooping with 5x7 hoop (if you use an 8x8 hoop you won't need to double hoop)
Supplies Needed:
o
Printed Instructions and Design File
o
Applique Glitter - Pink
o
Fusible Woven Interfacing
o
Embroidery machine with an embroidery arm, electrical cord & Instruction manual.
o
Embroidery hoops for your machine (5x7 for double hooping or 8x8 all in one hoop)
o
Embroidery Needles (75/11) and (80/12)
o
Kimberbell Summer Pull Flowers (2)
o
Kimberbell Pink Buttons
o
Embroidery Thread — Pink and Gray
o
Bobbin with white thread
o
8" Kimberbell Pillow Insert (or muslin and Polyfil to create your own) Or a Tote
NOTE: The Pull Flowers and Buttons will also be used in other Dealer Exclusive Projects.
| | |
| --- | --- |
| Skill Level: | beginner |
| Skill Details: | |
| Materials Included: | Design and Instructions |